Temporary Parking Conditions on Campus
York University is currently offering
complimentary parking
at both the Keele and Glendon Campus. Payment and permits are not required at this time but individuals are required to park their vehicles in a designated parking stall. Parking on fire routes, sidewalks, walkways, daycare and accessibility spaces are strictly prohibited. Vehicles found in these areas will be subject to a City of Toronto Parking Violation. Parking Enforcement is on campus daily to ensure safety and compliance. Please note these changes to operations are temporary as the team develops the plan to return to regular operations.
For information on refunds due to covid-19, please visit the link here.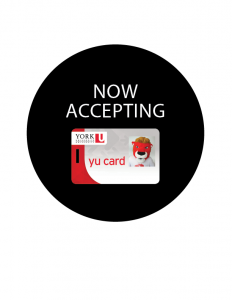 All community members and visitors are required to pay for parking while on campus.  You may either purchase a parking permit or pay the daily fee at our visitor lots or garages.  With approximately 9200 parking spaces, the Keele and Glendon campuses have 32 lots and garages. They include permit only, visitor, and mixed usage lots.  York University's Parking and Transportation Services provides numerous options to meet the wide ranging needs of our growing community.
As well as the sale of daily and permit parking, Parking & Transportation Services administers a variety of Transportation initiatives.  These initiatives include:
Parking and Transportation Services and its highly trained, friendly staff of customer service representatives are located at:
Location
Room 222, William Small Centre,
155 Campus Walk, York University ,
4700 Keele Street , Toronto , Ontario M3J 1P3
Office Hours
Regular Office Hours
Monday - Friday: 8:45am to 4:15pm
CLOSED every 3rd Friday each month at 1:15pm
Location
York University Parking & Transportation Services,
Glendon College, Greenhouse
2275 Bayview Avenue, Toronto, ON M4N 3M6
Phone: 416-487-6788 Fax: 416-487-6806
Office Hours
Regular Office Hours
Monday - Friday: 8:45am to 4:15pm
(Closed daily from 12:00pm to 1:00pm for lunch)